George Thomas Reverbnation Rank Number # 5 In Boston
Whoa, you've broken into the top ten!
Congratulations! You are one of the top 10 bands on
the ReverbNation charts. Nice work.
Get More Views On Youtube, Easy and Free steps The difference between just uploading a video on YouTube, and uploading a video on YouTube that gets LOTS OF VIEWS, can actually be pretty small. What's surprising is that most people don't know how to jump the thin line into the "lots of views" boat. What's even MORE surprising is that jumping the line doesn't always rely on great video content! In fact I've seen a million amazing videos attracting barely any views. Considering YouTube gets 24 HOURS of new uploads every MINUTE!, maybe the fact that some get noticed and some don't isn't that mystifying after all.


"Songs About First Love"  *  "Songs About First Kiss" * "Best making love songs" * "friends falling in love songs"

A Super blend of rock and soul, characterize the sound from this Boston based band Ya. Born and raised in Massachusetts, former teacher, and singer songwriter, George Thomas fills his songs with passion and vivid detail. Thomas's music is personal, political, and universally appealing. Thomas's thought-provoking lyrics, and dynamic mix of acoustic and electric guitars, symphonic percussion and background singers carries a feeling to all his listeners. His work has been stated as a mix of the Moody Blues and Roy Orbison. Ya and George Thomas are totally original.


I can honestly say that George Thomas and Ya are just about the best sound around today.
Laura and Susan Taylor UK
I Love it when they weave their magic.
Colin and Judy Trembler FR.

George Thomas,
The promoter Music Gorilla gets songs heard and licensed by labels, publishers and players in the TV, film, ad and Web/gaming industries. And puts on live label showcases.
We thank you for your time and look forward to the opportunity of working with you in the future.
- Thanks for your participation,
Music Gorilla Major Label Showcase NYC Dec 7, 2011
Submissions@musicgorilla.com
www.musicgorilla.com
Distant Drums
         By
George Thomas         Copyright 2012
One by one all the leaves were___ falling
I could hear distant drums____ calling
Through the forest of dreams___ we walked
Through the wind and the rain___ we talked
Put that gun down She said;
You can rise above it all
Put down your gun, or you will surly fall

No one returns from the road ahead to tell us of what they've seen
We stopped at the river's edge and she lifted her veil but only darkness
of the abyss could be seen!
Wake Up and tell me what you see!

There to my left and there to my right
In a giant pit I saw all the people dying in the night
Old men and Children too___ holding their little animals so tigh
As the bullets, cut through their bodies in the Blood Red -Moon, Light

Put that gun down She cried!
You can rise above the shadow of hell
Or crumble into dust under its enchanting spell

She left and night began to fall away
I saw the breath of a spider in the cold air of twilight
It drifted by on the last leaf that fell into the morning light.

We are nothing but shapes that come and go______ made from star dust
that fell to Earth long ago!
Now I hear the distant drums calling once again and the chime of the church bell
as we all descend slowly marching_______ into Hell.

"Losing a best friend songs" * "songs about crying" * " Songs with emotion" * "song about loving life" * "brokenhearted"

"Tears To Grow"
          and
"If I Walk Over There"
Thanks George, sounds fantastic!
Harriet Sirota
Video, Film & T.V. Content Supervisor

Comments from Jango.com
"Caring songs" * Songs for grieving" * "Songs with sorry" * "Songs about abuse" * Songs about Danger" 
  "Ya " / George Thomas
   200 more like these!
hishdiandra
Tunis Tunisia
Wednesday June 22 2011 01:46 PM
" lol.. "
elda52
Salvisa, Ky
Saturday June 18 2011 06:49 PM
" Like this! "
sledge
Gaborone Botswana
Saturday June 18 2011 12:38 PM
" great song i really love it "
prsbeigi
Tehran Iran, Isl…
Friday June 17 2011 03:38 AM
" fantastic "
vivid detail
Defartist_sm
tatib1114
Unknown
Online_head_11x9 ONLINE
Thursday April 14 2011 05:26 PM
" I always like a group that remind me of another that I like. I'm not sure who these remind me of, but it's of someone and it's good "
 "song about Luck" * "songs of missing someone" * "being strong song" * "Song about success" * song about thanks"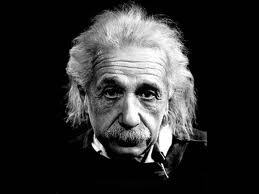 Albert Einstein

               This Rocks!
          Leonardo DaVinci

      This Doesn't Suck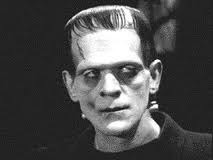 Boris Karloft
   I Feel ALIVE listening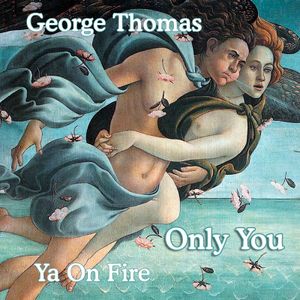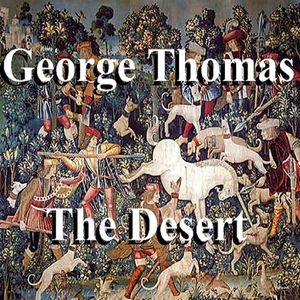 Home
• Field of Dreams
• The Desert
• Can't Stop Believing in You
• Highway
• By the Hand
• Jumpen on Down
• America
• The Party
• Little Dog Blue
• Don't Stop Dreaming
• The Desert Ext Mix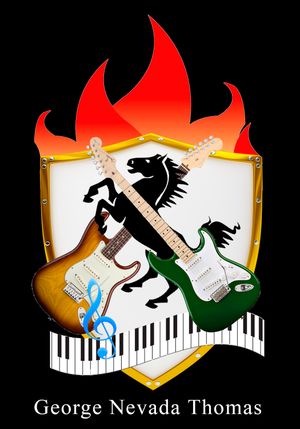 make custom gifts
at
Zazzle

It's Simple: Labels Have Connections, DIY Artists Don't...
Can you realistically be a full-time musician and a full-time businessman at the same time? Do you even want to do both, and can you honestly afford a team that goes beyond spirited volunteers? In a recent interview with attorney Steve Gordon, Alligator Records founder Bruce Iglauer strongly argues in favor of partnering with an 'aggressive, committed, independent label' primarily for the connections and marketing knowledge the relationship offers. The alternative, as unromantic as it sounds, could be great music that remains buried in obscurity - forever. The interview appears in the just-published The Future of the Music Business, Third Edition (Hal Leonard).
Gordon: Do you think that labels are still necessary, and if so, why?
Iglauer: Yes, for artists who have careers in this business and who want to concentrate on making their music and not becoming business people. Having that kind of support that is available on a label is the only way to go. You could make a record on your own, that's the easy part, but getting anybody to notice that that record exists, getting people to listen to it, getting them to say something about it publicly, and getting them to invest money in your career, that is tough.
Gordon: You wrote that "the aggressive, committed, independent labels have immediate connections and do-it-yourself artists just don't." But aren't these media connections largely obsolete now that many magazines are failing and commercial radio just plays Top 40? Can't any band submit their music to blogs and online magazines and distribute the music themselves?
Iglauer: Yes, they can submit and yes they can distribute to the extent that they can make the music available. There is a difference between making music available and promoting and marketing music. For the most part, the skills that are involved in promoting and marketing music are ones that you learn over a long period of time.
There are fewer publications, and the media has moved a little more to being online. But the reality is that the average do-it-yourselfer, for example, can't reach the music editor of USA Today. That person is not going to take the do-it-yourselfer's call. With regard to commercial radio, yes, playlists are not as good as they have been at certain times in the past. But commercial radio still is the number one way that people find out about music and this is shown in surveys and polls over and over again. Reaching commercial radio is very difficult for anybody including the majors. But again, the do-it-yourselfer may end up getting a track or two on a local interest kind of show or new release kind of show. But the do-it-yourselfer is not going to get into regular rotation on a radio station.
It's still hard for labels to get anything in regular rotation on a commercial radio station. But people learning about music is mostly about their hearing the music over and over again, and for music to lock into our brains and get its little hooks in there. We can't forget the words to 'I Get Around' by the Beach Boys no matter how much we want to. You're going to hear it over and over again. That's the function of radio. And non-terrestrial radio, which I listen to, for the most part doesn't give that kind of rotation even if they're committed to music.
SG: In his book, Ripped: How the Wired Generation Revolutionized Music, Greg Kot points out that although there is more recorded music being produced than ever before (over 100,000 albums were released last year in the U.S. alone), there is very little great music. But he argues that if you can do great music in the age of the Internet, you can't help but be successful because your fans will find you. The Arctic Monkeys, for instance, had a huge following on the Web even before they were signed. What say you to Greg Kot?
BI: In the history of the arts in general and in the marketing of the arts in general, we can say with a good deal of sureness that quality doesn't always rise to the top. And the good stuff doesn't always get seen and doesn't always get heard, and how many great authors and great playwrights and great poets and great painters died in obscurity?
Now you can say, 'Yes, the internet makes their work available,' but it doesn't bring a mass of public attention to it by virtue of it being available. The difference between having your recording on CD Baby or The Orchard or even having it available through iTunes, and having a team market it and make the public aware of it is a huge difference. I absolutely don't believe that quality rises to the top. Lack of quality has risen to the top many times and those of us who sit down and listen to the average hit or commercial radio station would probably argue that lack of quality rises to the top way more than quality does.
Join the early discussion!
http://www.digitalmusicnews.com/stories/080511connections
Or, simply respond to this note with 'simple' in the subject.
******************************************************************************************************************************************************************************************
The Companies That Make Up The Music Biz
by Moses Avalon on September 2, 2010 · 19 Comments
in Fast Forward,Promotion
Excerpted from Moses Avalon's book Confessions of a Record Producer, published by Backbeat Books.
So one afternoon you sat down and wrote a simple four-chord song and made a rough recording on your home hard-disk multi-track. You sent it to a friend who liked it, and the next thing you know, a top artist heard it and fell in love. They want it for their next album. A few months later, the song is on the radio and it's a hit. You've won the jackpot.
Suddenly, as if from nowhere, your mailbox is being stuffed with large, thick envelopes from various companies. Who are they? What do they want? There seem to be hundreds of them and they all have thick forms and legal documents for you to fill out. You're hearing from record companies, performance rights organizations, publishing companies, promotion companies … It is staggering how many companies are associated with a marketable song.
All right, so the above example is a bit oversimplified, although I have seen songwriters with successes almost that dramatic. The point I'm making is that most artists and songwriters are at first unaware of the amount of paperwork and legal documentation that goes into the simple four-chord song they wrote and produced in their living room. Here is a basic list of some of the main companies and what they do. They are the entities we speak of when we speak of "the music industry."
Record Companies
Record companies are in the business of making bets. Every band they sign requires an outlay of cash. If it's a major label or a major-owned indie, it could be anywhere from $200,000 to $2,000,000 per act. If it's an independent, the tab is usually no more than $50,000. In essence, record companies are really banks that specialize in lending money to musicians. The idea that a record company gives an artist money is the most common misconception among new artists. In reality, record companies loan the artist money.
When you read about an artist getting a one-million-dollar recording contract, it means that the record company offered to loan that artist up to a million dollars over the course of the contract. The artist is expected to pay it back out of the royalties that their record earns.
Aside from loaning money, record companies offer promotional and distribution services to a recording artist. These services can range from merely supporting distribution for an already finished record, usually for about 25% of the artist's profit, all the way to the other end of the spectrum of financing the recording of the record and then promoting and supporting its distribution. For this, the take is generally up around 90% of the proceeds from record sales.
Production Companies
These operate in one similar way as record companies – they invest in talent – and one vital way that they do not, in that they do not have a specific distribution contract with a distributor to get their recordings into a retail environment. This is no small exception – if you can't get the records in front of customers, you usually can't sell very many of them.
Production companies, which I sometimes call "vanity labels" or "three-deep labels," are usually owned by producers or recording studios. They sign artists and produce demos and shop them in hopes of getting the artist a record deal.
Many production companies dream of being record companies and often seek an affiliation with a major label or distributor to handle their product. But don't be fooled. Unless the production company has secured a distribution contract with a legitimate distributor or has found a way to independently release their recordings, they are no more capable of selling records en masse than you or I.
Publishing Companies
The role of the publishing company is easy to comprehend, even if publishing deals themselves are not. Simply put, publishing companies control and safeguard the copyright by dealing with the complex renewal regulations, and they collect the money that is due to the songwriters whose copyrights they acquire. They also litigate on behalf of their authors in case of infringement, and they shop your songs to various other companies to use in movies, commercials, TV shows, and so on.
In exchange for these services writers agree to hand over the copyright of their songs and receive a percentage of whatever the songs earn – usually about 50%.
If you've written a song that is going to be released on a major record label, you are going to make money. Because the Copyright Act of 1976 requires record companies to pay for the use of a song on a record. The rate labels have agreed to pay is called the "compulsory rate" (sometimes called the "statutory rate"). It is paid to each author who writes a song that's on any record they distribute. As of January 2006 the rate is 9.1¢ per song for each record distributed.
So, to continue our mock example, you wrote a song that will now be on a big record. The record company agrees to pay the owner of the copyright a compulsory licensing fee of about 9¢ for each song on a record, and for each record sold. A million-seller has huge potential.
The publishing company sees an opportunity to collect some easy coin, so they will try to make a deal to collect writers' royalties, since writers seldom want to go to the trouble of pounding the phones and hiring accountants to do this nasty work themselves. The publishing company will also negotiate and collect the synchronization license fees for a song. A synchronization license is the fee that a movie or television company pays for the right to use the song as part of the soundtrack in a film or TV show. These fees can be quite high.
For the use of Sonny and Cher's "I Got You Babe" in the movie Groundhog Day, the film's producers paid the song's publishers $80,000. Not bad. In recent years publishing companies have found new sources of revenue in "clearing samples." Samples are the small sound bits used mostly in rap and R&B to make up pieces of the groove of a song. The publishing company owns the rights to the songs embodied in the samples, so they can negotiate a fee for use of the sample in a new song. Then there are ringtones, a revenue stream worth about $1 billion a year to publishers.
As an artist or writer, you may be asking yourself, "Why do I need this?" Well, you may not. Starting in the '60s, many artists who wrote their own material realized that they were giving up 50% of their money to a service that they didn't require, because they were the artist recording the material. Why hire a company to sell the material to others? They began to make publishing arrangements directly with the record companies. In order to compete with this new trend, publishing companies started handing out big advances to new artists, as high as $1,000,000 for a new act; superstar writers can get five times that amount. In fact, this still is a common practice. But still, why would an artist accept any amount of money to give away 50% of their music when they don't have to?
Over the past few years, in an attempt to compete directly with publishing companies, several entities have sprung up that will gladly collect a songwriter's (or publisher's) money and enforce his rights for a mere 10%. They call themselves copyright administration companies. They don't generally shop songs (but most publishing companies don't do that either these days) nor do they give you large advances. But if you haven't tied up your administration rights with a standard publishing deal when luck strikes and one of your songs is placed in a major project, signing with one of these has huge advantages. You retain most of your rights, and these companies perform most of the same services that you would expect from a publisher. Some of these companies also administrate the copyrights of sound recordings, something traditional publishing companies do not do as yet.
The one type of revenue that publishing companies and copyright administration companies let others collect for them are performance royalties – that is, the royalty that the writer/publisher of a song gets each time that song is performed publicly on media like radio or network TV.
In the music business, "perform" has a unique definition that goes beyond the normal use. When you see a musician play a song live on TV, you're obviously watching a performance. But did you know that when a DJ spins a record in a club, what you're hearing is a "performance" as well, even though it's originating from a machine? This also goes for cover bands playing at weddings, as well as jukeboxes in bars, DVDs, turntables in nightclubs, and any other type of music that is experienced in a "for profit" public place.
So, yes, the common interpretation of law says that each time a radio station plays a song for its hundreds of thousands of listeners or a DJ spins a mix in your favorite dance club, the writer should get paid a few pennies for the "performance." If the song is a hit, this can add up to quite a few pennies. But how can you ever know how many times each station or club plays a song, or how many wedding bands are turning your cool hit into "the bride cuts the cake"?
Performing Rights Organizations
Enter the PROs, that is, the performing rights organizations: ASCAP, BMI, and SESAC. (Also called "Societies.") In the United States, they represent the writers, the little guy out there trying to make a buck in the super-duper Big Brother environment of the broadcast industry.
These three companies monitor clubs, venues, theaters, and the airwaves and keep track of who plays what and how many times. They collect performance fees (which vary according to the approximate listenership of each station or size of each venue) and distribute this money to the writers who are registered with them. Because the costs of negotiating millions of transactions would be prohibitive, a system has evolved using these societies in similar ways that unions represent laborers with collective bargaining. Each society negotiates a "blanket license" (kind of like a set annual payment) that permits broadcasters and venues to play music by its members.
Since you cannot belong to more than one PRO at a time, and since hit songs earn a ton of cash, these organizations compete fiercely for membership. The rivalry between ASCAP and BMI has filled the pages of several other books, all worth reading before you venture into joining either. To attract members, each sometimes offers cash advances to a new artist/writer who just signed a big deal (although they "officially" deny this practice), and each also boasts about its unique monitoring system. BMI's pitch is that they have the largest membership in the world.
But there is currently much debate over how fair the systems for ASCAP and BMI are because to some it seems as though the payouts favor certain writers or types of music. SESAC has managed to dodge this bullet for the moment, since they use an "objective" computerized monitoring system – but it is likely that they, too, will be under scrutiny soon as their membership grows.
There are other PROs in other countries. In fact, each European, Asian, and South American country has its own versions of ASCAP, BMI, and SESAC, but you need not concern yourself with them. For those with international hits originating in the U.S., the three main PROs mentioned above will attempt to collect from each of the smaller ones in the individual countries.
SoundExchange
Due to the internet, a new type of PRO designed strictly for collecting the performance royalties for digitally streamed sound recordings has been created. These days "digital streaming" means through the internet and over satellite radio. Why is this new? Well, in the U.S., sound recordings were never paid a royalty when publicly "performed." That means, in simple terms, when a song played on the radio, the songwriter made a royalty, but the people who own the sound recording of that song made zilch. This includes the record company and the artist who performs the song. Hard to believe, but true. (In Europe and Australia both the song and the sound recording of the song are subject to performance royalties).
However, a new statute that allows for the collection of royalties from "digital sources" has opened up a fresh revenue stream for artists and their labels. This royalty is supposed to be split between the artist, the label, and the collective other musicians who played on the record in a 50%/45%/5% split, respectively. (The musician's share actually gets paid to the musician's union, the AFM, which supposedly distributes it to members using its own formulas.
While it's true that so far the only sources for earning "digital sound recording performance royalties" are things like internet steaming/downloads and Internet and satellite radio, it's a given that in the not-too-distant future many forms of transmissions (and distribution) will be digital, and thus we will see artists making additional money from these "performances" of their records. Examples might be the digitally "beaming in" of music to restaurants and stadiums, as well as cell phone ringtones and many other mediums.
Unlike PROs, who collect royalties for non-digital performances, wherein you have a choice of ASCAP, BMI, or SESAC, there is only one PRO to collect this new money: SoundExchange. SoundExchange collects and distributes millions of dollars a year to artists and labels. They have approximately 31,000 artist accounts and approximately 3,500 independent labels as well as the majors. In 2007 they took in $141,546,442 and for 2008 gross revenue is projected to be $154,260,000. Since they claim that their overhead is only about 7%, that means that over 93% of all this new money is getting split between artists and their labels.
Get 25% off and free shipping when you buy Confessions of a Record Producer by Moses Avalon from MusicDispatch.com. Just use the code DM9 when checking out!
Echoes readers get 25% off and free shipping for selected titles from Hal Leonard Books purchased at MusicDispatch.com. Click here to see a list of all eligible titles, and use code DM9 at check out.
Related Articles:
Music Business 101 – Publishing
Get Paid When You Get Played
Indie Music Tips – In No Apparent Order
Tagged as: Music Business, Music Companies, PROs, Publishing
Disqus
Like
Dislike
1 person liked this.
Login
Add New Comment
Image
Showing 19 comments
Artifax
One thing he got wrong: he said: "The record company agrees to pay the owner of the copyright a compulsory
licensing fee of about 9¢ for each song on a record, and for each
record sold."
That money is paid for each copy MADE regardless of whether it sold or just sits in a warehouse collecting dust. It is a "mechanical fee" ans is actually paid for the precess of manufacturing the physical medium (record, CD, tape, etc.)
Like
Reply
3 hours ago
Michael
The market in Europe is different. If you want to start your campaign there, you have to be aware that you need a local studio or replicator.
Like
Reply
4 months ago
Dylan
Furthermore, though, it might be cool to address the concept of a "management company" as distinct from a Record Label or a Production Company
Like
Reply
8 months ago
Dylan
Fantastic article. This really spells everything out in simple, understandable terms. To the author: Thank you!
Like
Reply
8 months ago
mark allen morris
Thanks Folks,
Thanks for your long standing professionalism!
Am working on new cd and trying to do the same in my modest home studio!
Everything I once used has been disabled or fried in some electronic fashion or another.
Do have the beginnings of something new and lots of material.
Last cd I wrote evrything on an m1 sequencer and recorded it straight to casette on a tascam porta one.
Biggest question is what is the best interface that wil allow me to use every sound in a multi synth setup and go straight to cd? That's from an external controller, not internal software sounds.
Thanks,
Mark Allen Morris
Yes I do plan on sending my next project to you folks. And yes that was me and my son on my last cd cover.
Like
Reply
8 months ago
Bill Bogaardt
Hello Moses,
Great article! Your book "Confessions" should be mandatory reading for every serious musician who wants to take their career to the top. I've been seriously developing my "Music Business" skills since I first read your book 6 years ago. However, since I read your book I've also acquired other books, I highly recommend. "Music, Money and Success" by Jeff & Todd Brabec; "Music Law" by Richard Stimm (2009) and "Guerrilla Music Marketing Handbook" by Berklee Instructor Bob Baker are all "Excellent" and provides the "bigger" picture for the Indie Artist, and gives you the KNOWLEDGE of not getting sucked into Recording Label Deals or any other deals that come your way. I am STILL JUST DEVELOPING my strategies to go on the Internet, and I've been at it for over six years!!
And Thank You Moses, for sending me your regular e-mails. You have no idea how this helps me.
Bill B
Read more: The Companies That Make Up The Music Biz | Echoes – Insight for Independent Artists http://blog.discmakers.com/2010/09/the-companies-that-make-up-the-biz/#ixzz1VuCnkZt8
How To Get Your Song On Commercial Radio
Post image for How To Get Your Song On Commercial Radio
Share
Share/Bookmark
Email
By George Howard
(Follow George on Twitter)
Why is it that even with all of the changes that have occurred of late in the music business — changes that have altered the face of nearly everything — commercial radio today is still not that different than it was ten, twenty, or even fifty years ago?
As Jeff Price rightly points out in his article "The Hidden Money In Radio," commercial radio is the last stronghold of the majors. They lost control of perpetual copyrights when artists could fund their own recordings via the advent of ProTools. They lost control of distribution once Apple and TuneCore got in the game. And, arguably, they lost control of publicity once artists began using social media to connect directly with their constituent group.
So…why not radio? Why has radio remained in tact when all the other elements in the industry have changed?
To answer that question, it's first important to understand how a song gets played on "Big Time" radio. By "Big Time" radio, I'm referring to formats like Adult Contemporary (AC), Hot Adult Contemporary (Hot AC), Contemporary Hits Radio (CHR), Active Rock, Pop, and Urban. There are other formats — college, Adult Album Alternative (AAA) — but, because their impact is smaller (read: less money can be made from them), they operate more in line with the way one would think radio operates: program directors try to pick music that the listeners of their stations will like, and if the listeners respond (calling in to request the song; calling in to ask what the song was, etc.), the song gets played more and more. If there's little or no response, the song doesn't get played for very long.
"Big Time" radio doesn't typically operate that way. For an artist to even be considered by a Program Director at one of these stations, a tremendous amount of other activity must be going on. For instance, the artist may have had tremendous (and I do mean tremendous) success at one of those lower formats (AAA or College); or the artist might have had their music used in a TV commercial or film; or (and this is rare) the artist could be blowing up (selling out live shows, etc.) in a local market, and one of these Big Time stations "tests" their music during one of their "specialty" shows (i.e. shows that feature local music, which are typically aired on weekends or late at night — when few people are listening), and it goes so well, that other stations pick up on it.
All of the above seems (and is) fair and reasonable. Unfortunately, this type of organic, merit-based radio play usually does not end with an artist's song actually being programmed and played. Instead, there is another, less reasonable way artists find their music being played on Big Time radio.
This other way involves most everything you've ever thought it involves – primarily money (lots of it) and the old boys club of relationships. A major label (and that's an important distinction) signs an artist, spends a bunch of money to make a record, and then must get that artist's music on the radio in order to have any chance of success.
When you're faced with a "must do" scenario, you do what you must. In this case, the labels first try to find some early supporters: program directors willing to "test" the song — give it limited play, and see if there's a response from the stations' listeners. If there is, great. If there isn't…well, great. In either case, if the label decides they have to get the song on the radio, whether the "test" went well or not, they're going to do what they have to do. And for what it's worth, getting a "test" spin is no easy task in and of itself. Favors are given to those who have greased palms for years to provide the three and a half minutes of airtime at 2:30AM on a Thursday night to test a song.
Getting a song "added" to a station's playlist to get a certain number of plays per week involves a rather byzantine process that brings in various parties, called independent promoters ("indies"). These "indies" are first paid by the label. It's important to note that the money the indies receive isn't necessarily compensation paid directly to them for getting Program Directors to get a song played. Rather, they work more like an intermediary to pass the label's money to the radio station. These indies, with the money paid to them from the labels, pay the radio station money for various listener give-aways, bumper stickers and so on. To top it off, these very same indies are often also paid a second time by the stations themselves as a consultant to advise the stations on what songs they should play.
Top indie promoters make a lot of money.
Confused?
You're meant to be.
Smell fishy?
That's because it is.
It's all obfuscation. It's all a way for the labels to avoid being seen as engaging in direct payment to a radio station in exchange for the radio station playing the label's song. In other words: Payola.
Payola emerged pretty much alongside radio. However, it wasn't until the 1950s that anybody paid it much mind. At this point, payola was criminalized, and it's been illegal to induce a station to play a song in exchange for money, without disclosing that money has changed hands, ever since.
The methods change; the labels always trying to stay one-step ahead of the government, and obfuscate just enough to keep the system churning along as it always has.
The reason the majors are willing to take these risks, and bear these costs — and the costs associated with breaking a record on Big Time radio can easily reach the seven figures — is because when a record breaks — even today — the returns are massive. One could argue, in fact, that due to the ineffectiveness of other means of promotion, Payola has become even more frenzied and high-stakes.
You may ask, at this point, "well, fine, I get it…the majors pay a bunch of money, and they get their records played, but why couldn't some non-major (indie label or investor) do the same — pay a bunch of money and get a hit record?" The answer ties us back to Jeff's article, and explains why Big Time radio is still the purview of the majors. Assuming you had a million bucks or so, you very well could hire yourself some of these indies to "work" your record to Big Time radio, and, believe me, they'd take your money. Your record even might get a few spins (though likely only during times when prisoners, insomniacs, and long-haul truckers are listening), but those spins would peter out pretty fast. The indies would come back and say something along the lines of, "We've got our toe in the door with station KCUF, and if you can just give it a bit more juice, they'll move it from overnights to drive-time." And you may give them that juice, and it may get a few spins during drive-time. And then you'll be told that you need to "juice" some other stations. You can juice until your money runs out, but the chances of the record ever really breaking is almost zero.
Here's why: You've come to these indies, and they've gone to the labels, and they've taken your money, and they know that you're probably not coming back any time soon. On the other hand, the majors are coming every week with money and new artists. Who would you prioritize if you were in the indie/radio station's shoes?
So, the majors have a lock on this. Every once in a blue moon a song will be so powerful that it can't not be played, and it doesn't matter if it's on a major or not. But this is so rare as to be almost non-existent. The reality is the songs you hear on Big Time radio all got their the same way, and if you look at the label who released these songs, 99% of the time, they'll be on a major.
It's not all doom and gloom however. Any time a system exists that is as corrupt as what I've outlined, it eventually falls under its own weight. Customers who have been fed a steady diet of music that is not being played because it impacts the market, but rather because it was the highest bidder, eventually lose interest and look for alternatives. Up until recently, there weren't alternatives, but now with internet radio, satellite radio, subscription services, and your own playlists on your iPod/iPhone, the alternatives abound.
Our challenge and opportunity is to not allow these alternatives to follow the same path that traditional radio went down.
_________________________________________________________________________________
George Howard is the former president of Rykodisc. He currently advises numerous entertainment and non-entertainment firms and individuals. Additionally, he is the Executive Editor of Artists House Music and is an Associate Professor of Music Business/Management at Berklee. He is most easily found on Twitter at: twitter.com/gah650
******************************************************************************************************************************************************************************************