Dear George Thomas,

Congratulations again on your recent Akademia Award win for Best Country Song for 'Lonely Traveler'! To be distinguished for creative excellence amongst a crowded field of competitors is an important achievement. Yet, equally important is the process of sharing this achievement with a broader base of music industry professionals. That is something that Akademia is committed to doing for you in order to increase your recognition and exposure.

For this purpose, our team has prepared a custom press release – an Artist Spotlight - that will be shared with thousands of our industry contacts outside of the Akademia, including record executives, A&R staff, producers, publishers and many more, all focused on your genre. Please click here to view your Artist Spotlight:

http://www.theakademia.com/music/GP4QrLbpWPDSY2HTxmwv.html
 George Thomas Albums at iTunes, Amazon, Best Buy, Targets











Click on albulm cover to go to iTunes
 Welcome to our World Of Music
"Without music life would be a mistake."  - Nietzsche
          ©          








   X 




















Music is a moral law. It gives soul to the universe, wings to the mind, flight to the imagination, a charm to sadness, and life to everything. - Plato
http://
        CDs    ITunes      Sheet Music     Concerts      Lyrics.com     Press Kit    Email   Store     
          A sold out show
The Music 
George Thomas Music is available
  on CDs from Amazon.com and Mp3
   albums and singles everywhere else!
      Click on Album covers for Mp3s!      
REVIEWS
Reviews 
Song reviews for "Taking Me Down"

REVIEWS This is the group of music fans and consumers who have listened to the track online and left their track rating and written review. They do not know they are conducting market research when they hear the track, which helps to achieve honest and objective responses. OVERALL MARKET POTENTIAL This is the most important commercial indicator for the track. It combines the Track Rating and the Passion Rating to give a definitive prediction of commercial success within the market.

SIMILAR ARTISTS The reviewers considered that this artist had similarities to the artists in the chart below Johnny Cash
"The bests part of this song is that the singer actually has a feeling for his lyrics. The female singer works well as a backing vocalist and makes the song that much more interesting. And I like the snare beat throughout the song. So much music lacks emotion, and this song doesn't, the back and forth singing dual is really nice." "I love the balance and smoothness. fresh and sweet rhythm. and the singers voice is like he is reading me a bedtime story. calm and soothing. I love the differences in the voices and how they in twine beautiful music beautiful, voices and beautiful, art this song is art."


Review for: Riding in the Hood
Songs that fade in can be really frustrating. I couldn't ever hear anything until about 12 or 13 seconds in. But honestly, that is my biggest complaint, I really dig the song. The Synth effect was great. The tempo was hypnotic, but not boring. The vocals had a rich tone to it that really stood out. Had kind of an Elvis like tone to it. The song was super engaging, it was hard to not listen. Almost a mysterious feel to it. It was kind of repetitive. I wish it would have changed up a little more than it did. but the key word there is "little". I see a lot of potential in this song, I would definitely listen to this song on my own.
Review for: Robot Mama
My first response is happy and ready to dance. When I heard the vocals I was not sure if I liked it. After a few seconds I realized that his voice is very unique and the instruments made the song sound much better. I love the women in the background singing as well. His vocals are somewhat country, but the song seems to be more for entertainment. I really like the beat because it makes me want to get up and move. This song is very creative; I really like it and the effects that have been used within this. Instrumental has been produced very well, love it. Nice choice of sounds and I love the effects added to the vocals. The vocals in this song were much to be desired. The lyrics were... interesting, to say the least. I did admittedly enjoy the beat and tune of this track and I found myself tapping my foot while writing this review.
Reviews for: Help Me
The recording was good, no flaws. The artist is definitely original. The lyrics were clichéd, but made the song pretty good. Definitely makes listeners wonder what else this artist has done. Very pleasing catchy opening. Vocals are reminiscent of Buddy Holly or Roy Orbison. Also has that old-fashioned early rock 'n' roll feel in the lyrics, as it's a sweet song about love. Nice echo in the vocals. The volume of the vocals is a little low, but I imagine you intended that to be so (so they don't overpower the instrumental background). Very catchy, great commercial potential. Also a nice balance between the percussion that sounds rough and distorted and the very clear synth instrument.

George Thomas is a original sounding singer with a smooth electron jazz theme. phrases from get heaver to quieter, dynamics are good. polished melody and rhythm section. basic song pattern but easy to get a hold onto. tempo is steady through out. The vocalist's voice reminds me slightly of the lead singer of Coldplay. His voice is very easy-going, I am adoring the electronic beats on this track. They sound very 8-bit, like a old 90's video game. I love it! I could definitely hear this song on the radio, what with the up-beat rhythm and dance/electronic feel. Definitely a great song. The lyrics are surprisingly well written; the electronic beat threw me off a little. Although, I still like the track. Nice work!

This artists voice sounds pretty good. The beat sounds like something by aHa. The lyrics are a little bit repetitive and I do not think this will be on the top 10 or anything. The artist can definitely sing but I do not think that these kind of songs are his strong point. The beat sounds kind of unoriginal and repetitive as well. This artist can definitely sing but this song isn't that great. intro was very catchy, music and vocals have great harmony, singer has an attractive and interesting voice. i can imagine this song becoming a hit song. at 45 seconds the rhythm is too fast for my taste. guitar and other instruments are well played and suit the song. lyrics are vague but not bad. ending is nice and interesting. vocals are strong and good I like the quiet beat and guitar at the start. The vocalist has a pretty crazy sound to his voice it sounds like a sped up orbison, pretty cool sound. I wanna check the artist out.
Review For:  House of Mirrors
Absolutely loved the way the artist tried to make his singing match with the tune by slowly enunciating the words and then catching up quickly as the beat changed. The sounds was really nice but around 1:15-1:25 there is this static in the background that is more distracting than anything, didn't really add anything to the song. The lyrics were also nice, they match up with the tune and are the focal point of the song overall. They should have made more of this song. I love it. Love to listen to it all the time. Music is off the hook. Topnotch lyrics. Guitar is great. Very nice to listen to it especially when you are driving or perhaps sitting in the patio and let your imagination just fly.


Keyboards always add a nice touch to any genre of music and I especially love it in this track. It has a very dark, horror like sound to it. I love the mystery that the sound gives off and you almost don't know what to expect next. The breaking glass effect adds a nice touch between the breaks of the instruments and notes. I found that to be very interesting because most of the time, sound effects add too much noise, but it sounds great in this track. Also, from the beginning sound of the keyboard, I was not expecting it to break into a Techno/Dance sound, but it is very nice. Everything is very upbeat and alive. The bass is very loud and powerful, the melody is absolutely wonderful. A nice classy song indeed. The lyrics do repeat a lot but it is good to listen to. The song makes you feel at peace and the voice of the male singer is rare yet likeable! I think the song isnt too bad The piano in this piece is so beautiful and light. The synth doesn't complement this song at all. There's a nice beat . The vocals have a nice tone, they're consistent and are right for this genre of music. The lyrics are original. This artist has a nice voice and really needs to let his natural talent show.
Review for:  Moving On
Ok this song has a very different sound to It. It's not a bad sound neither I really like It.No ideal if It's your voice or the lyrics. But either way the sound on this tune Is very good and It sounds fresh too.The lyrics have a very nice and original sound to them.I cannot recall hearing anything like this In the past before.So it's very new to me.The instruments just slides right along with your vocals on this track giving It a very nice sound to the background. imaginative intro. the lead in works very well. the lyrics are attractive and convey a story many will relate to. the instrumentation is innovative. the arrangement charming. the vocals captivating and the quality supports the tune well. This is an uncommon style of singing, something about it I like. It's different and fun, it seems like one of those voices that many will try to imitate, but just won't get it right. Other than the voice though, I'm not really like the instruments or melody. It's coming off kinda flat and dull surprisingly. I love the lyrics and the singing really is the star of the song I think. I do like the variety of the instruments changing, but it's just not really working for me. I don't think this song can be a hit, but I see a ton of potential in this group.

At first I did not think that I would really like this song. Though as I listened to it more I started to like it. I would like there to be some more musical notes. The Singer could also be boosted with some background singers. Though it could be improved the story of the song is great because we all know that hurtful women that though you love to death you have to move on and it is even relate able to women because even they have to move on from the toxic relationships. The beat could use a little boost it sounded more like a whisper. Overall though this would be a great song to be a good filler the an album standing only behind that big song the band is known for. I could also see like a music video taking place in an old western scene, with the singer sitting at a campfire drinking away the flashbacks of her replaying in the flickering flame. I automatically loved the different elements in the song.

The guy's voice is not my type, but he has decent vocal chords. The lyrics are also really good and very meaningful to me. They are inspiring and remind me of my life. This song has a really unique melody. The vocals are really sweet and have a wonderful tone. The lyrics are original and easy to understand. This song is honest and sounds natural and talented. I enjoyed this and I can see it being a hit. i like the beat a lot with the walking synth sounds. i think this song needs much more instruments. this song sound like it was made on garage band with some really simple sounds and progressions. However the vocals are really great and sound very professional.

This is a slow placed track, I'm not entirely sure what genre it belongs in but I do know that it does sound like something entirely different that what I have been hearing on Tv and radio. I feel that this is therefore and interesting track that has interesting lyrics and a unique choice of melody. I would like to hear this played to the general public. i don't like the unpolished vocals and yet i love them at the same time. This is definitely a song and singer that could grow on me.     
LIFE TOWERS
the future
    Get the latest on new CD releses,Sheet music
    projects, concert information, special discounts
    for subscribers  fans and inside info.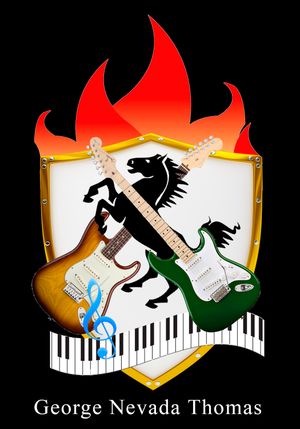 Drop the needle on any one song and soar!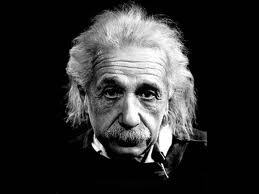 Albert Einstein
"Imagination is more important than knowledge."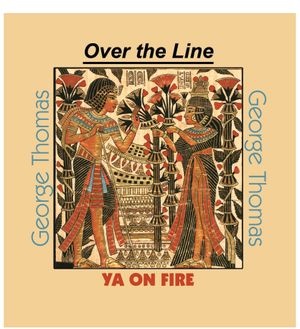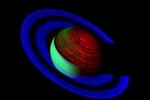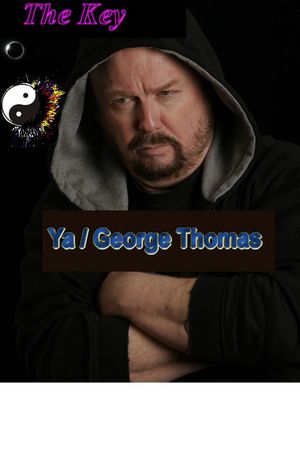 "If everyone demanded peace instead of another television set, then there'd be peace."
- John Lennon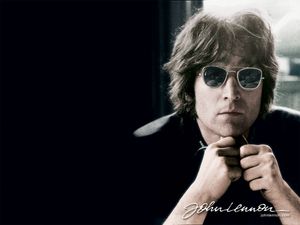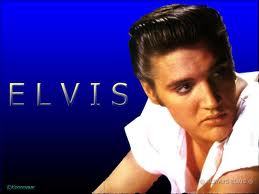 " Elvis may have left the building but he is still in my heart. George Thomas "
"I don't know anything about music. In my line you don't have to."
- Elvis Presley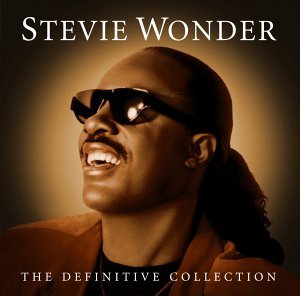 "Music is a world within itself, with a language we all understand"
- Stevie Wonder
"Music is all I got!" – George Thomas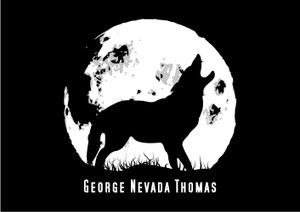 Copyright © WVG Corporation - All Rights Reserved Worldwide
YA ®
George Thomas ®                    

One Stop Domains and Hosting Talk Sign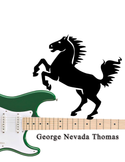 TalkSign*
GO With The BEST
If You are looking for Domains or Hosting 

Check out TalkSign.com they are not the cheapest
but they are the best!  if you want HELP 24/7 These
are the people to contact.  
  They really are the best, George Thomas
Talksign.com is a subdivision of the largest,
Hosting and Domain Corporation in the world.
Your Domain and Hosting are always protected!
Please Check out our store use the FLASH PANEL BELOW.
make custom gifts
at
Zazzle
George Thomas / Singer Songwriter